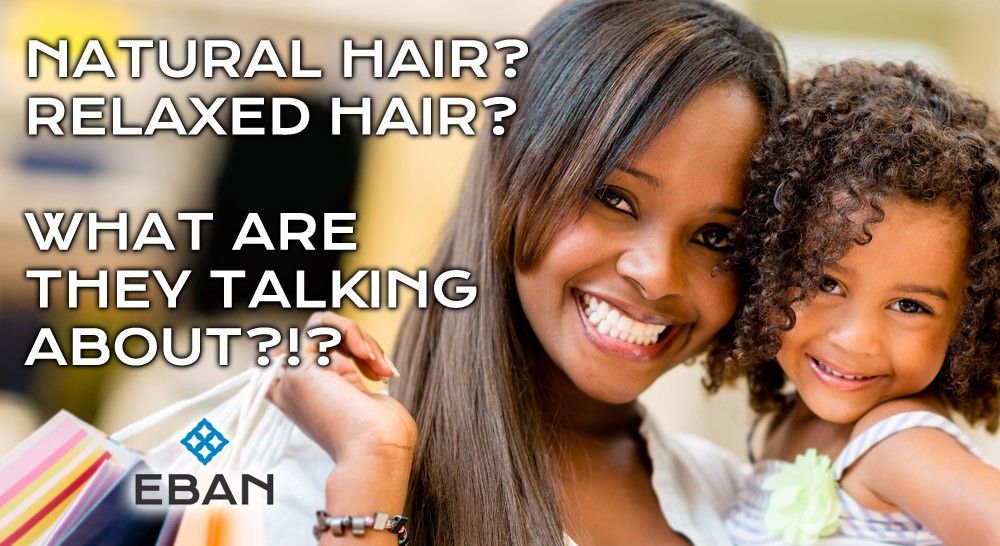 Natural hair? Relaxed Hair? What are they talking about?
Hello my EBAN crew! Bri Rhodes here, welcome back to EBAN Living's natural hair haven where you can learn about all the hair skills you need to live a Loud and Unapologetic Life!
I hope everybody has used the tips we gave you in our last post, "What exactly is healthy hair anyway?" but now, I'm back to talk about another topic that is very relatable to all Black women.
Relaxed hair vs. Natural hair!
Relaxed hair and natural hair are cultural parts of the Black community and many Black women have shared their experiences maintaining both. I personally dealt with relaxed hair for 15 years of my life and I'm currently on a seven year journey of being a Naturalista.
Both hair types have so much versatility when it comes to styling, but they each have their own pros and cons when it comes to maintenance and upkeep. So, I'm going to take a moment to break down their complexities and discuss which option might work best for you.
Let's get started!
Relaxed Hair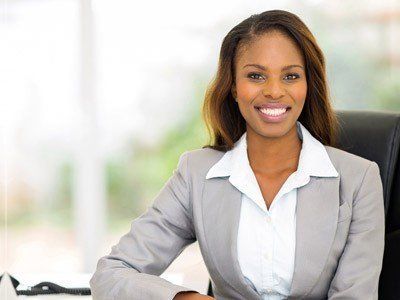 According to Naturally Curly, a relaxer is considered to be a lotion or cream that is applied to the hair and chemically alters the strand from curly to straight. The chemical straightener is commonly called "creamy crack" and it is usually maintained for six to eight weeks.
Many of us have our own personal stories of using "creamy crack," especially from when we were kids. Although the natural hair movement has gained great popularity in recent years, many people still use relaxers.
Although this is so, there are a few tips that must be considered for upkeep. Frequent touch-ups and using the right hair products to maintain properly moisturized and conditioned hair is of the utmost importance. If moisturization and conditioning aren't taken seriously, your hair will become prone to breakage and thinning. Always remember that relaxers are powerful chemicals, which makes them more likely to cause chemical burns, scalp irritation, hair thinning and more.
We most certainly cannot have that!
Keeping these pointers in mind, relaxed hair can be a good fit, as long as you properly take care of your straight tresses.
Your hair is your glory. Make sure you're treating it with care!
Natural Hair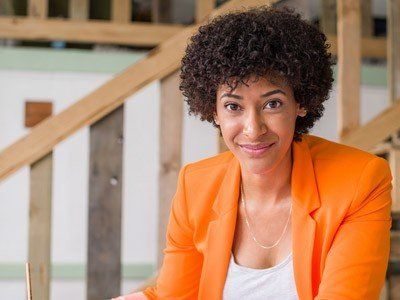 According to Byrdie.com, natural hair is hair that hasn't been modified by any chemical straightening products such as relaxers and texturizers. The natural texture is usually wavy, curly or coily.
Over the past few years, there's been a dramatic increase in women embracing their natural hair as their style of choice and there's so many advantages that go along with it. Styling is a BIG benefit. It can be worn in a puff, twists, afro and more!
Although many women are embracing their natural hair, one common challenge is the effort it takes to keep it properly maintained. No two sets of waves, curls or coils are the same, so it's important to stay knowledgeable about the basic requirements to maintain healthy, natural tresses. One of the most important basic requirements is choosing the right products. Some hair may be full while others may be thinner, so it can take a significant amount of time and effort to find the right moisturizers, deep conditioners and styling creams, etc. It can take a lot of trial and error, but once you find what works for you, your hair will thank you for it!
Having healthy natural hair also includes knowing your hair type and porosity. Natural hair ranges on a 'Type' scale from 2 to 4. Type 2 is considered to be wavy hair, while Type 4 is coily. Type 3 fits between the two. Black women usually have Type 4 hair and most products cater to 4a, 4b, or 4c hair. The letter range (a, b, c) groups the hair type based on how tight the curl pattern is. 'a' is a looser curl pattern while 'c' is a tighter pattern. Knowing whether you have low or high porosity is just as important because the porosity level determines how receptive your hair is to moisture. Lower porosity hair absorbs less moisture and works best with lighter, liquid-based products. Higher porosity hair absorbs more moisture and works best with butters and oils. Knowing your porosity level is most necessary during wash day and is key in deciding which moisturizing products will work best for you.
If you thought that having natural hair would make your hair journey easier you might be in for a big surprise! It is totally worth it though. It can be a wonderful experience watching your hair (and your life) blossom!
With the plethora of options that can fit your lifestyle, your friends at EBAN are here to give you "hair love" and support the importance of embracing the complexities of Black hair!
Do you have natural or relaxed hair? Is it curly or straight? Send us a picture or tell us about your hair experience and you might receive an EBAN product sample. EBAN's premium hair-care products are 100% natural, contain no parabens, no sulfates and no harmful chemicals and provide maximum protection, cleansing and moisturizing for Black women who swim and sweat!
This blog post was brought to you by EBAN, Hair care products made exclusively for Black women who swim and sweat.