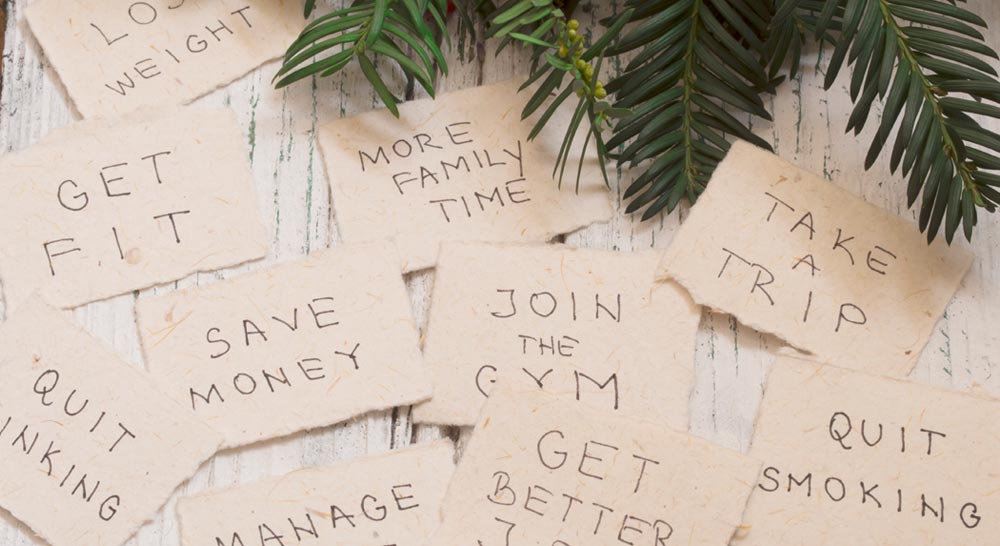 Recycling Ain't Just For Plastic: Take your 2018 Goals into the New Year
Leaving Austin, TX last year around this time, I had just transitioned from my move back to N.C. I lived in Austin, T.X. for about two and a half years. I moved halfway across the country after graduating from UNC-Chapel Hill to give myself a change of pace. While there, I worked tech sales gigs for two different companies, made a name for myself in my ATX Black Professionals networking group and explored a bustling city. My choice to leave and head back to the East Coast was not an easy one.
The last six months I spent in Austin were the toughest I'd ever experienced. I was no longer working at the tech startup I'd left my first job for. I had to take up a nanny gig and more hours at the local Banana Republic while I applied for another full-time job. Renewing my lease without substantial income proved to be problematic, so I started debating on whether I was going to stay in Austin. My two and half choices:
Stay in Austin
Pack up and move to Houston or N.C.
Well, as you can tell, I made it back to my home state.
Before I moved, a friend told me about another professionals group catered to Black professionals called the RDU Black Professionals. I was excited to join the group! They communicate through the GroupMe app and schedule events throughout the week catered to fun, community service, and professional development.  This was my type of networking organization I wanted to be apart of! In less than two months time, I'd secured a new job and made new friends.
My 2018 Goals
On December 20, 2017, I went to a group meetup where me and at least a dozen other Black professionals wrote out our 2018 goals and read them aloud to a room of listening, encouraging ears. Packed into all the space the apartment allotted, surrounded by other black and brown bodies, I wrote out 16 goals I wanted to accomplish in 2018.
Let's just say I was overzealous. But looking back on my list throughout the year, I realized once I'd started a new job in January that I wouldn't have as much time to do a lot of the stuff I'd written down. But it's good to have goals for yourself regardless. And you shouldn't feel discouraged if you have to bring some goals with you into the New Year.
I only completed 7 of the 16 goals I made. I'll share with you what they were.
1. Be more proactive about my budgeting
This year I used my Google Sheet to detail my expenses from the start of the year till now (and beyond). Even if I didn't have enough to last me paycheck to paycheck, every pay period, I was still very proud of my progress. I didn't manage my money too well while I lived in Austin, so I vowed to do better in my next era. Keeping a budget helped hold me accountable for my spending. Prioritizing my bills over frivolous things doesn't always prevail, but it did 80% of the time.
2. Travel to 3 states/countries
I didn't get out much in 2017. Being stuck in Austin for pretty much the entire year was nothing short of a bummer. I hadn't been outside of the Texas state lines since Christmas of 2016. I was getting antsy, I missed my family, and I wanted more freedom to go on trips with my friends. So when I moved back to N.C., I went ahead and planned out a few trips. Some of them fell through, like my birthday trip to Toronto and my Atlanta trip. But I still went to D.C., back to Austin, and i'm going to Chicago next week. Let's hope it won't be a Snowmageddon like it is right now in N.C.
3. Love my job & become indisposable
Unfortunately, I let not having a full-time job deteriorate my worth.  So I was just so grateful to be employed again, to be 100% sustained by me, and me alone. I jumped into work with a fire that I'd never had before. I told myself that once God blessed me with another job, that I would make sure to go above and beyond the call of duty. Therefore, I came into my role, assessed the gaps, and created innovative and fun solutions. I became a true liaison for my coworkers and the face of my team. If there was a problem, I could connect people with the solution. My boss constantly praised my work and gave me tons of freedom to network within the company. Having the type of leadership I did at my company was so important to my love for the job.
4. Decide whether to get an MBA or MFA
I want my masters degree. I debated between getting an MBA in marketing or technology education, because I wanted to go into training. In hindsight, I really wish I would've minored in technology, but who knew I would be so invested in this industry today? I also thought about getting an MFA in creative writing. But honestly, a few courses to hone in a skill I already have, will do. I don't believe that's an investment I could justify. So I decided I will be pursuing an online MBA in the Fall of 2018! I'm very excited to be continuing my education. Both of my best friends either received their hoods already or are in Medical School now. I'm ready to join the ranks.
5. Read the Bible more
At the beginning of the year, I started the 365 Bible Challenge. I would spend 30 minutes a day in the Word, reading the day's scriptures. I got through all of Genesis, the book of Job, and halfway through Exodus. After April, I became a bit lax on reading… so I'm ashamed to say i'm about 200 days behind on the plan. But guess what? I'm going to pick it back up in the New Year. I will finish reading the entire Bible. It's rare that I sleep till my morning alarm, so I can definitely make time to get in the Word before I start my day. All it takes is discipline and perseverance. God has been too good to me to not give the time.
6. End 2018 in better shape than 2017
I was the biggest I've ever been at the end of 2017. I was about 30lbs larger than my college weight, the weight I'm used to. And before you say it, I know you gain weight after college. But 30lbs?! No. I surprised my family by going home for the holidays in 2017 and when my grandpa saw me, his first words were, "You've been eating well ain't ya." No hug, nothing. I came through the sunroom and stood in front of him while he gaped at me. It was funny, but also eye opening. I'm happy to say that I'm 5lbs from my college weight. I lost a significant amount of the weight towards the end of this year. And honestly I don't know how. I haven't used my gym membership at Planet Fitness in a little over a month…even though that $22 still comes out of my account.
7. Build more friendships & maintain the important ones
I've made so many friends this year! I was just re-vamping my personal blog and adding photos and realized that I'd taken more noteworthy photos in RDU this year than I had in the 2.5 years I lived in Austin. That's crazy! One of my best friends told me it was because I was happier. And honestly, that may be the case. I made so many forever friends this year in RDU. And I'm back in close proximity with my best friends from college! So we've been able to get together quite a few times. It was essential that I kept in touch with my Austin friends, and I'm proud to say that I did that. I set FaceTime dates and calls throughout the year. It was important for me because my love language is quality time so when I can make time for people I care about, I will.
So what about the other nine goals I missed the mark on? I'm going to bring them into the New Year with me. Just because I didn't achieve them this year, doesn't mean they don't need to be attained. Pushing back the completion date to a project happens all the time. Just ask a certified project manager…or anyone really. Even if you didn't meet all of your goals, don't get discouraged. Like my pastor loves to say, "Life comes at you fast." Things happen. I was blessed to do all that I did this year after the rough year I had in 2017. So remember to praise yourself for the small wins.